Posted:
February 14th, 2013 |
Author:
givafizz
|
Filed under:
FIZZ ISLAND
,
music
|
No Comments »
Welcome to the sixth installment of Fizz Island. Fizz Island is a series in which we have been inviting our favourite artists & labels to tell us about FIVE tunes they'd choose should they be stranded, alone, on an island.
Fizz Island is a beautiful place, full of luscious vegetation, white sandy beaches, pure blue sea – but you would be ALONE and these tracks would be your only companions. As a bonus – we'll be allowing one (non-electronic) luxury item.
Through this feature we'll hopefully be discovering and sharing some classics, hidden gems and just some great music that people feel they could listen to for years.
We're delight to have Matt, one of the founders of Wolf Music to give us his selection. The guys at Wolf Music have really been doing it for us over the last couple of years. We managed to caught them quite a lot last year – from Garden Festival in Croatia, to many of their London nights – the crew are producing and releasing some of the best underground house music at the moment. The label has seen releases from the likes of James Welsh, Maxxi Soundsystem, Bicep, Waze & Odyssey and the core label DJs and producers are now gaining a big cult following (us included!). Check out their releases on soundcloud and the 3hr mixmag set is also well worth a watch.
So here it is, 5 brilliant tracks from Matt at Wolf Music. Enjoy!
The Rolling Stones – Tumbling Dice
This song was introduced to me by my Father when I was about 8 years old. It holds a lot of happy memories for me, and it got me hooked on digging deeper into music. My old man is a fellow music nut, and I can recall him playing this at full volume doing his best Jagger impression in the living room. I looked on thinking, what a plonker, but as I aged I also somehow adopted this party piece and will happily drop into full Jagger mode at the swig of a pint. The song is such a great mixture of blues, rock, gospel, country and soul. Stones at the height of their powers. That takes some beating. It's a simple track, but it does all I want it to; makes me sing, makes me pump my fist in the air, and do the rooster whilst wagging my finger.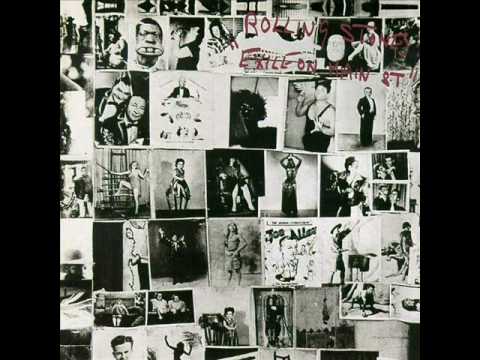 Muddy Waters – Rollin' Stone
The Blues is what I was bought up on. It was so different to all the pop music I heard on the radio at the time, and it struck a chord with me. I didn't understand the lyrics, I didn't get the message, but I connected with the emotion encapsulated in the music. That made a big impression on me and from there I started to explore the world of black music. This particular song is raw, blues – just a delta musician playing on an electric guitar and singing about the life he lives (or wants to live). I can visualise Muddy and the environment in which he played the song, and I get a buzz out of it. This is about music enabling someone who usually couldn't get a platform to be heard due to the inequality that engulfed the south, now being able to communicate his thoughts and feelings through song. It's not a protest song, it's actually a song that is predominantly about getting laid. We can all identify with that.
Ashford & Simpson – Bourgie Bourgie
First dance number in the list. This track itself isn't perhaps one I would call my ultimate disco record, it's more of a case of what it represents. I have loved house music since I was 12 years old, and for years I bought loads of house tracks and thought they represented the apex of dance music. I knew the tracks and the contemporary scene, but had no idea about the history of the culture that berthed it. Then I bought a CD at my local HMV in Portsmouth. I think it was the cover that attracted me; I didn't know any of the artists names (apart from Cher). The CD I bought was Larry Levan 'Live at the Paradise Garage 1979′. Bourgie Bourgie is the first track; and as soon as I heard the opening notes, I knew that everything just changed. This music was the genesis of the house I loved, and in-fact, I would say that it was richer, and more uplifting than what I had listened to previously. It was where all the tracks I was into were sampled from, and there was a diversity in the music that I never knew existed in disco. It was like coming home – I found the back-story to the culture that I wanted to immerse myself in. I didn't look back and I dived in. It didn't lessen my enjoyment of house, it gave it context and it allowed me to appreciate house music more fully. To know where you are going, you have to know where you have been. Bourgie Bourgie is an incredible track, and listening to it reminds me of the start of a musical journey that has been a driving force in my life so far.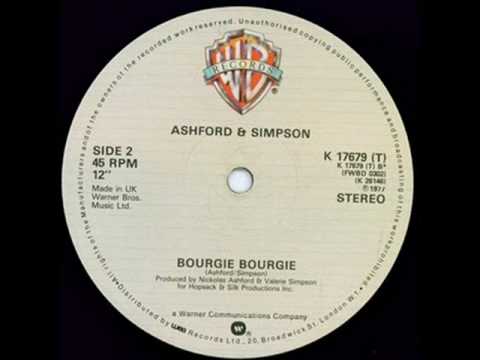 Universal Robot Band – Barely Breaking Even
A pure pleasure track. No real back-story, other than I heard it on a compilation put together by Dimitri from Paris and I loved it from the off. Everything about the track is fantastic. I could listen to it all day and still hear bits in the playing that sounds fresh. Bass heavy, excellent playing by all, soaring vocals, just a pretty much perfect track. If I was alone on the desert island I could listen to the vocals and remind myself that no matter how shit this coconut tastes on day 454, at least I'm no longer a wage slave like Leroy talks about on the track. Me and Wilson (cause I would certainly create a Wilson ball), could totally let loose to this track.
Gustav Holst – Mercury, the Winged Messenger
I know this is like the 'take that' of classical music and that it's very obvious, but I really love it. I first heard the song whilst listening to the Planets in it's entirety and there was a section of the song that totally took my breath away. I was drawn into the music with its beautiful intricate build and then the pay off of the exhilarating crescendo. It never fails to inspire and uplift me. I think that's what I would be looking for on my desert island – a bit of hope that I could make it off in the end.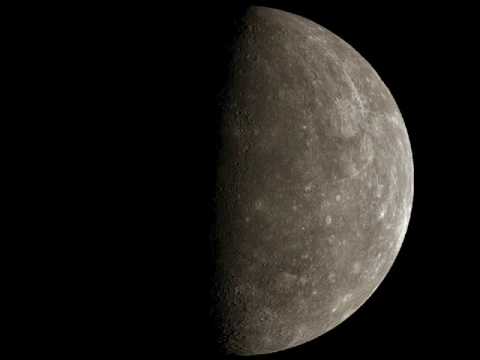 His luxury item:
Fishing tackle. I used to be a keen angler so this would give me both pleasure and practical benefit. Know it's not a witty choice, but fuck, I'm trapped on a desert island here, I'm desperate.
How would he fare in the wilderness?:
I give myself 5 hours tops.
---